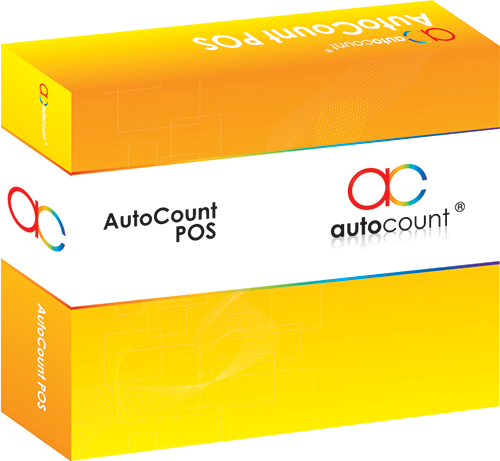 AutoCount Point of Sale
Features-rich POS system for both retails and F&B operations. It can be used offline with Real-Time Data Synchronization. Optional packaged with powerful AutoCount Accounting editions. Suitable for standalone outlet, multiple cashier counters, as well as multiple branches.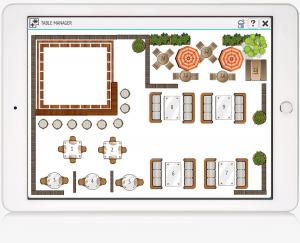 Efficient Floor Plan & Table management
Design restaurant's areas/tables using AutoCount table management module. Handle batches of crowds easily with table plan feature and effectively manage seats arrangement and minimize waiting hours. Perform all settings of layout with simple user interface, with various features including take-away, split bills and combine bill functions.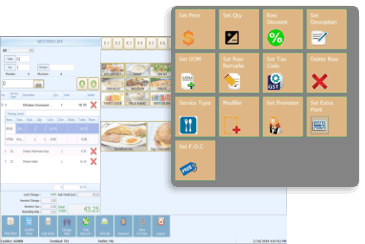 Manage Prices, Discount & Promotions
Pricing matter is crucial in retail business. That's why AutoCount POS is equipped with features and functions for you to plan your prices, discounts, memberships, seasonal or happy hour discount, specific promotions etc.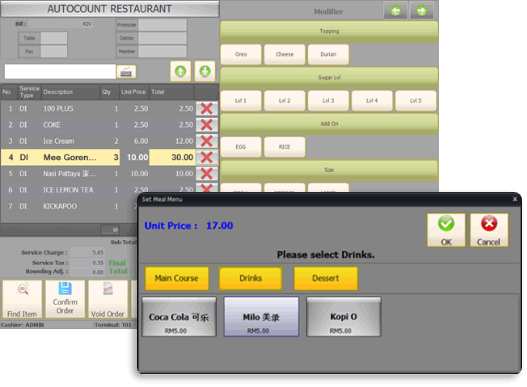 Better Managed Ordering Process
Try to speed up sales/purchase process by maintaining Item Packages, Set Meals, or combinations of a list of items to be transacted as a package. AutoCount POS and F&B system are designed for easy setup with practical functions:
•Make a good use of modifier
•Display of Items Sold Out
•Kitchen printer monitor to make sure you naver miss a single kitchen slip
•For maximum effciency, assign separete printers to beverage station (to process drinks orders) and kitchen (to process food orders).
•Making reservation
•Your may customize the content of kitchen slip (e.g. font size)
•Ingredient reports such as listing of ingredient status and consumption report
•Notifications are automatically sent to the kitchen if an order or table is changed.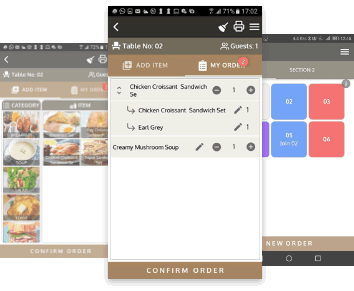 Smart Ordering
Ordering process can be done on our smart eWaiter app that used with devices such as iPad, low-cost smartphones or tablets, This will speed up order taking process and orders are sent directly to the kitchen for immediate process and accuracy as the whole process is completed right at the table side, and customers are attended almost immediately.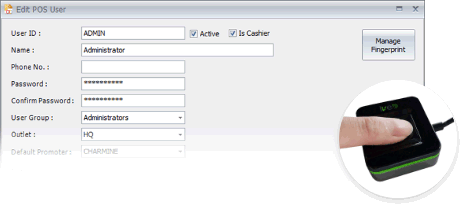 Centralized Security Control
Administrator has absolute control over the application in server and all branches/outlets. This includes staff login and attendance tracking via thumbprint device, system login or magnetic/proximity card. Daily operation reports also provides details info of each counter/outlet.







Price Check & Pricing Control
Set control to prevent from selling below cost/minimum price and access rights for supervisor/manager to override. Define maximum discounts by cashiers. Prompt warning message on abnormal transaction price.  





Access Right Setting
Personalized user access right control makes it so flexible to determine who can do what with the system. Alternatively, you may manage access right according to user groups. With more than 200 access right records, unlimited users creation, everything is within control.






Audit Trail and Tracking
To view what has been done (e.g. deletion, modification…) that was not reported elsewhere. Use this feature to track WHO has done WHAT, WHEN and WHERE to get a clearer picture of untold stories. Track audit trail events using 'keyword' search, filtered by Date Range, Event types & Object types.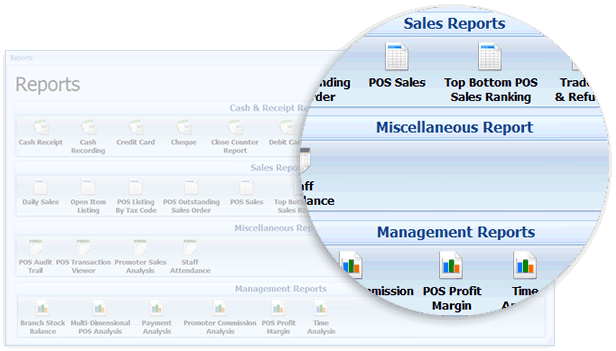 Real Time Sales
Data is captured, reports are generated, but you want more! Enjoy the fun of constructing your own sales analysis report. Feel the excitement of accessing to real time sales status via mobile Apps and email notification on outlet daily sales closing, and Business Intelligence Reporting system such as Pivot Table Sales analysis and many more Sales analysis.